Bathroom Sink Faucet Buying Guide
Introduction
Upgrading your bathroom faucet is one of the easiest ways to instantly enhance the style and functionality of your space. With so many options to choose from, TopCraft makes it easy to find the bathroom sink faucet to match your décor and meet your needs.
Transform your bathroom with the bathroom sink faucet. Finding the right faucet can elevate your space's style and improve your daily experience. With so many options to select from, this comprehensive buying guide will help you confidently choose the ideal bathroom faucet to meet your needs.
We provide overviews of popular styles like single hole bath faucets, and vessel sink faucets. Compare finishes like chrome, brushed nickel, matte black, and brushed gold to match your decor. With this detailed guide, you'll be able to select the bathroom sink faucets, or vanity faucets to complement your space.
Product Type
Bathroom sink faucets are designed to fit standard sinks with pre-drilled holes. They usually have one handle, and they can be mounted on the sink deck.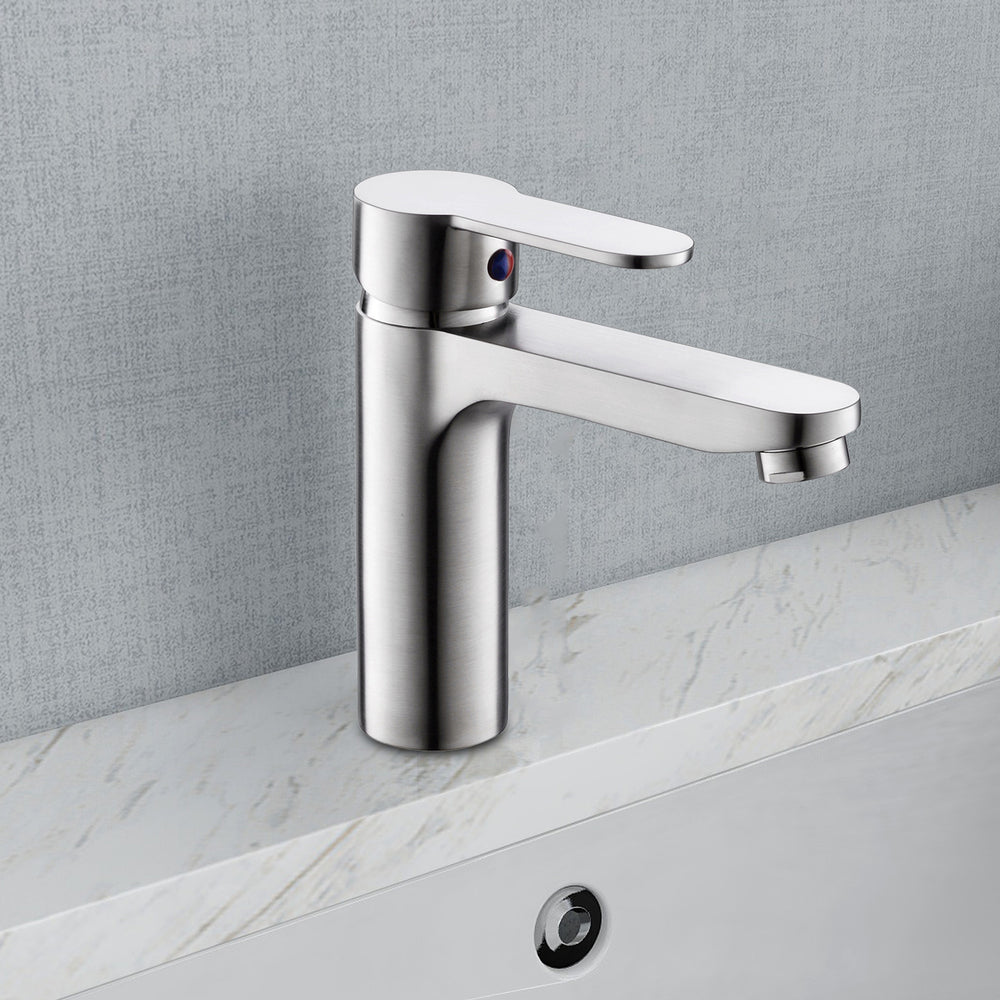 Vessel sink faucets are designed to work with vessel sinks, which are basins that sit on top of the counter. They are usually taller than bathroom sink faucets, and they can be mounted on the counter.
Installation Type
Single Hole Bathroom Faucets
Single hole bathroom faucets are designed to be installed directly onto the countertop, requiring only one drilled hole for the faucet body and spout. This makes them a great space-saving option for smaller vanities and sinks. Single handle style is available in single hole bath faucet models. The bathroom sink faucet often elegantly covers any additional pre-drilled holes in your countertop that are not needed for the single hole configuration. Going with a single hole faucet is an easy way to provide stylish function even with limited counter space. And with the range of finishes and designs we offer, you can be sure to find the bathroom vanity faucets to enhance your bathroom's decor.

Handle Type
Lever Handle Designs
Single Lever Handle - A single lever allows you to control both water flow and temperature with one easy motion. The lever can be pulled up or down and turned left or right seamlessly to adjust the mix of hot and cold water.
Lever Handle Functions
Ceramic Valve Cartridge - Provides smooth handle control, drip-free performance, and lasting durability.
Limit Stop - Restricts handle from turning too far in hot direction to prevent scalding. Safer operation.
ADA Compliant Design - Lever shape and rotational angle comply with accessibility standards for public spaces.
With thoughtful designs and integrated functions, Topcraft's lever handle faucets combine style and performance for the bathroom.
Spout Height & Reach
Officially there is no set standard distance a faucet spout must reach. The right spout reach comes down to your specific bathroom sink setup and needs. Ideally, you'll want the faucet spout centered directly over the drain opening. This provides an efficient water flow and minimizes splashing. If your sink is extra deep, look for faucets with a spout reach of 5 inches or more to make sure you get adequate clearance.
For shallow vessel sinks, a shorter spout reach around 3 inches can work better. There should also be a couple inches of space between the backsplash and spout tip so you can easily access the handles. Considering your sink dimensions and bathroom layout will help you find the perfect spout reach. At TopCraft, we offer a range of reach options so you can conveniently narrow your search to the vessel faucets that fit your space just right.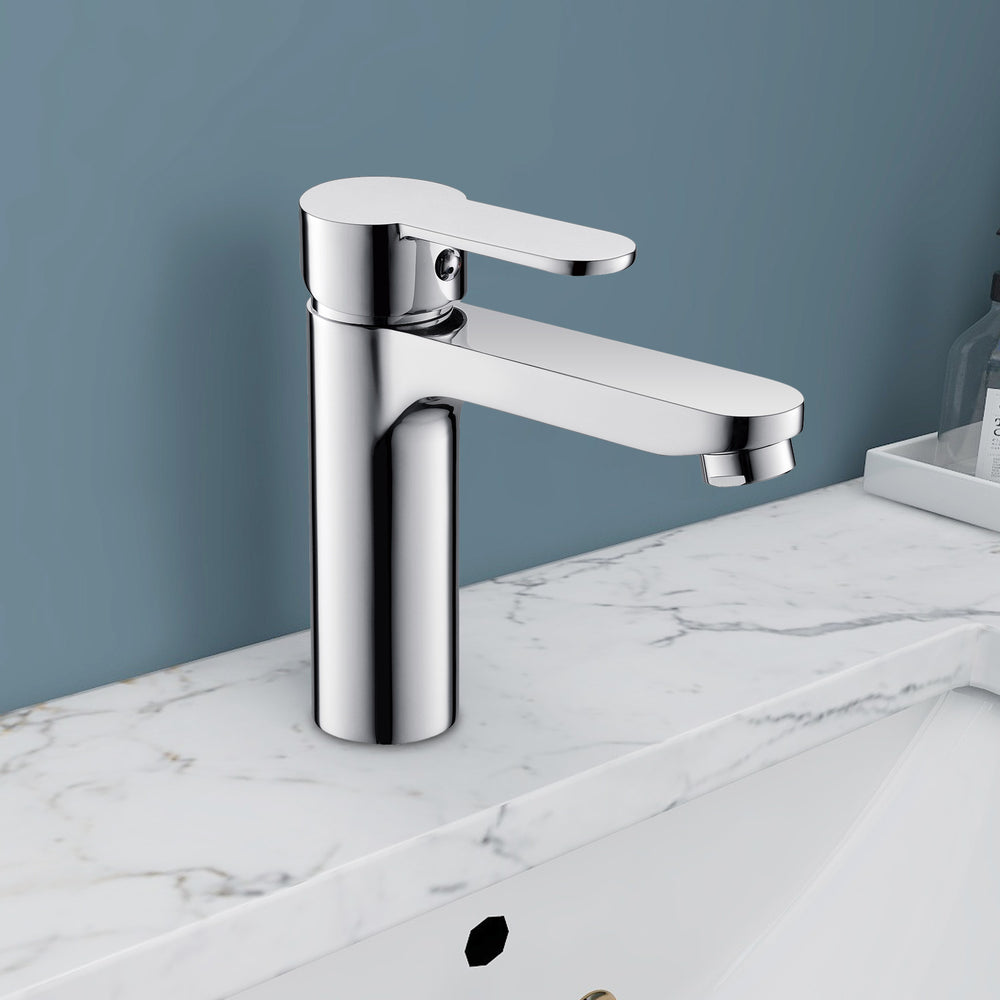 Color and Finish
There are many colors and finishes available for vessel faucets, and they can create different effects and moods in your bathroom. Some of the most popular colors and finishes are chrome, brushed nickel, matte black, and brushed gold.
Chrome faucets are shiny and modern, and they are easy to clean and maintain.
Brushed nickel faucets are subtle and sophisticated, and they resist fingerprints and water spots.
Matte black faucets are sleek and bold, and they make a statement in any bathroom.
Brushed Gold is a modern and elegant finish for bathroom sink faucets that has a subtle matte texture and a warm, soft tone.

Features & Performance
Single handle models allow you to control water flow and temperature with one easy-to-use lever
Hot and cold water temperature control function.
Water Pressure: Good water flow and pressure for steady, soothing stream.
Noise Level: Quiet, minimal noise during operation.
Flow rate (gallons per minute): 3
Drip-Free: Leak- and drip-free ceramic valves for reliable performance.
ADA Compliant: Meets accessibility guidelines for public spaces.
WaterSense: Meets EPA standards for water efficiency and performance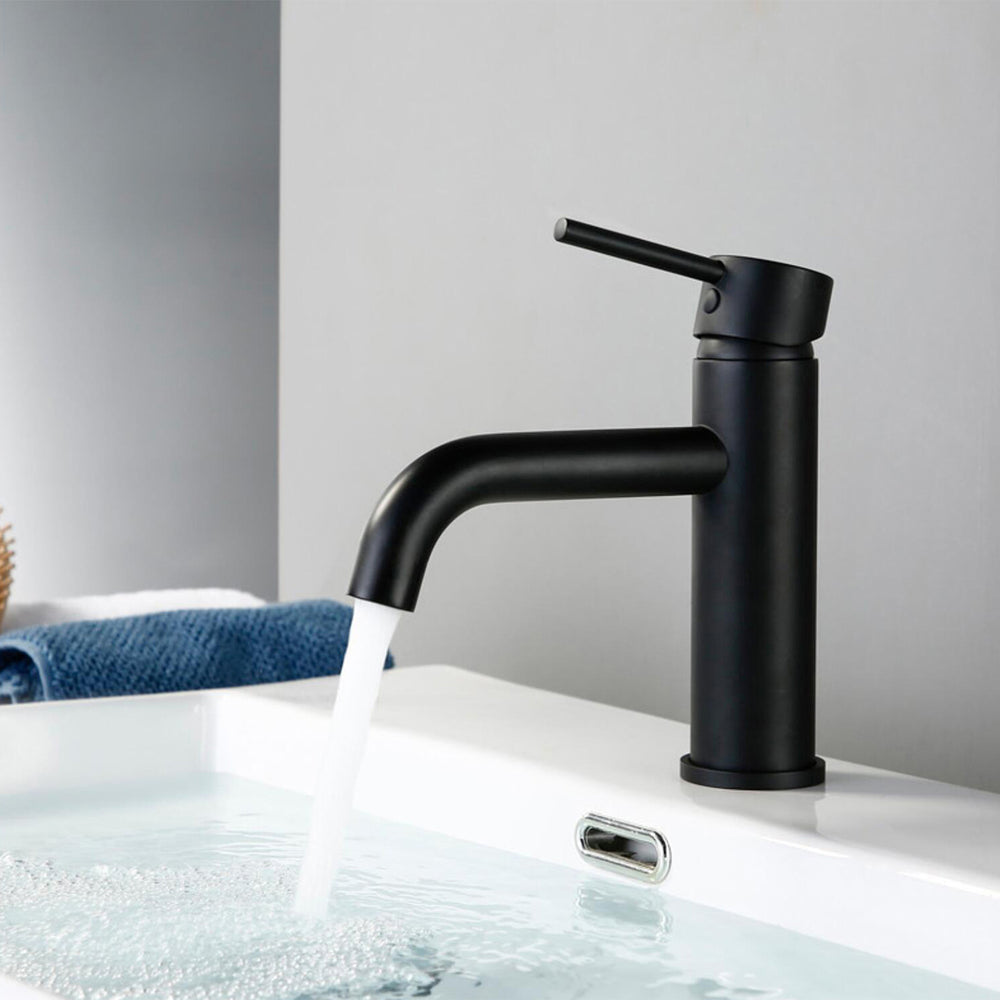 Applications:
Topcraft bathroom sink faucets are designed to provide a stylish and functional solution for various types of sinks and bathrooms. They can be used in residential, homes, commercial places, and public places for different purposes and benefits.
For commercial and public place applications, such as hotels, restaurants, offices, shops, schools, hospitals, parks, and airports, and more. Topcraft bathroom sink faucets can be used to provide accessibility and convenience for the users, as well as to save water and energy. Topcraft bathroom sink faucets can be used to enhance the image and reputation of the business, as well as to ensure hygiene and safety.
Buy Bathroom Sink Faucets
Filters
Superior Quality Assurance
Home improvement made easy: kitchen and bathroom fixtures, patio furniture, and more. Exceeding your goals.
Budget-Friendly & Pay Safely
Save more with TopCraft! Choose from different products to suit your budget and needs. Pay safely with PayPal or Credit Card.
Fast & Free Shipping
Enjoy fast & free shipping nationwide with FedEx / UPS / USPS / Estes.
Customer Service Time
8:00pm - 6:00am UST Monday to Saturday