Bathroom Faucets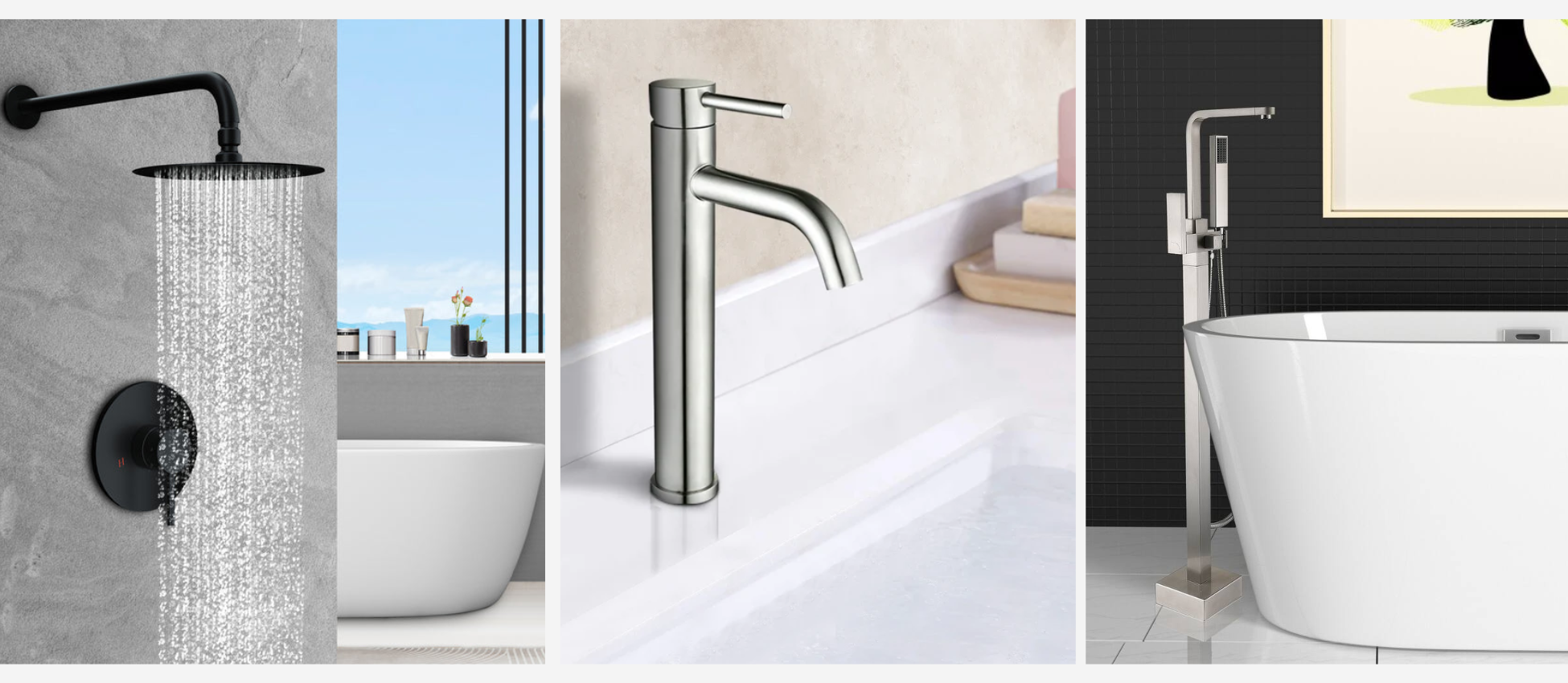 Deals & Savings! Refresh Your Bathroom Look with TopCraft Bathroom Faucets
Elevate your bathing experience with a stylish bathroom faucet from TopCraft. We offer an extensive collection of high-quality bathroom faucets to enhance your space. Choose from a variety of finishes like brushed nickel, oil-rubbed bronze, chrome and more to complement your bathroom decor. One handle bathroom faucet, two handle tub and shower faucet, and floor mount faucets provide versatile options for any tub.
Freestanding tub faucets, and tub shower faucet with hand shower offer bathing upgrades. Single-handle or two-handle freestanding bathtub faucets provide effortless temperature control and a clean, minimalistic look. Complement a elegant freestanding tub and make a statement with a freestanding bathtub faucet.
Click Here to Expand or Collapse More

Whether you need bathroom sink faucets, shower faucets, bath tub faucets, or freestanding bathtub faucets, we have them all. You can choose from different finishes, designs, and features to match your décor and functionality. TopCraft bathroom faucets in stock are available to order and we will arrange for a fast shipping & delivery.
Filters
Superior Quality Assurance
Home improvement made easy: kitchen and bathroom fixtures, patio furniture, and more. Exceeding your goals.
Budget-Friendly & Pay Safely
Save more with TopCraft! Choose from different products to suit your budget and needs. Pay safely with PayPal or Credit Card.
Fast & Free Shipping
Enjoy fast & free shipping nationwide with FedEx / UPS / USPS / Estes.
Customer Service Time
8:00pm - 6:00am UST Monday to Saturday