12 Quick Tips to Build Your SPA Bath Experience a Success with TopCraft Tub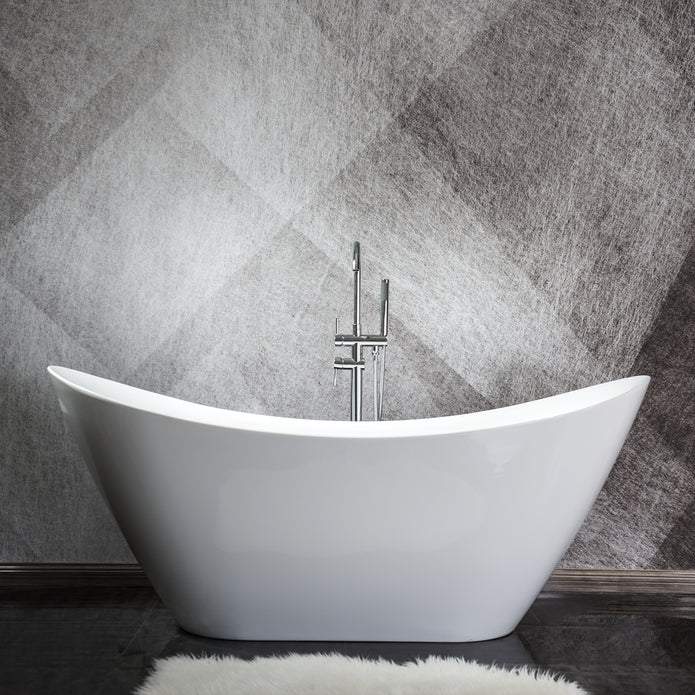 Investing in a quality spa bath is essential to creating a luxurious spa experience. Look for a tub that is designed for comfort and relaxation, with features like adjustable jets, temperature control, and aromatherapy. Do you want to take a pleasant bath at home after a heavy work every day, relieve the fatigue and stress of the whole body, and want to have a spa-like enjoyment at home, maybe you are struggling to find a suitable bathtub that matches your home  decoration style and the needs of the family. Seeing this, you don't need to feel frustrated, please follow my guidance and remove all your doubts, please read the following article to learn more.
1. How much does a bathtub cost?
The average price of a bathtub can vary greatly depending on the size, material, and features. Generally, you can expect to pay anywhere from $200 to $2,000 or more for a bathtub. The cost of a TopCraft bathtub will vary depending on the size, style, and features of the tub. Prices typically range from $500 to $2,000.
2. What are the different types of bathtubs?
Freestanding Bathtub

:

A

fre

est

anding

bath

tub

is

a

standalone

tub

that

is

not

attached

to

any

walls

.

It

is

usually

made

of

acrylic

,

cast

iron

,

or

stone

.

Alcove Bathtub: An alcove bathtub is a three-sided bathtub that fits into a corner or alcove. It is typically installed with a shower curtain or glass door.
Drop-in Bathtub: A drop-in bathtub is a bathtub that is installed into a platform or deck. It is usually made of acrylic, cast iron, or stone.
Corner Bathtub: Designed to fit into a corner of a bathroom, usually taking up less space than a traditional bathtub.
Walk-in bathtubs: These are designed for those with mobility issues, as they feature a door that allows users to walk into the tub
Clawfoot baths are a type of bathtub that feature four feet, usually made of cast iron or acrylic, which are shaped like claws. These baths are typically freestanding and can be found in both modern and traditional styles.
3. What is the most popular bathtub size?
The most popular bathtub size is 60 inches long by 30 inches wide. This size is ideal for most bathrooms and provides plenty of room for a comfortable bath.
4. What are the most Popular type of the bathtubs?
Freestanding Bathtubs: These are stand-alone bathtubs that are not attached to any walls. They are usually oval or round in shape and can be made from a variety of materials, including acrylic, cast iron, and stone.
5. How About TopCraft freestanding bathtubs?
TopCraft freestanding bathtubs are a great choice for those looking for a luxurious and modern look. They offer a wide range of styles, sizes, and materials to choose from, so you can find the perfect fit for your bathroom. TopCraft bathtubs are made from high-quality materials and feature a variety of features such as built-in jets, heated backrests, and adjustable water levels. They are also easy to install and maintain, making them a great choice for any home.
6. What

are

the

design

styles

of

fre

est

anding

bath

t

ubs

?
Freestanding tubs design styles include:
Traditional: These tubs feature classic designs with clawfoot or pedestal bases, often with intricate details.
Contemporary: These tubs have a modern look, often with sleek lines and minimal details.
Transitional: These tubs combine elements of traditional and contemporary styles, creating a unique look.
Rustic: These tubs feature a more natural look, often with a weathered or distressed finish.
Industrial: These tubs have a more industrial look, often with metal details and a matte finish.
7. How much does it cost to install a bathtub?
The cost of installing a bathtub can vary greatly depending on the type of bathtub and the complexity of the installation. Generally, the cost of installing a standard bathtub can range from $500 to $2,000.
8. What shapes does the bathtub come in?
The most common shapes for bathtubs are rectangular, oval, and corner. Some bathtubs also come in round, triangular, and hexagonal shapes.
9. What colors do bathtubs come in?
Bathtubs come in a variety of colors, including white, black, gray, beige, blue, green, pink, yellow, and red.
10. What are the different parts of a bathtub?
Faucet

:

The

f

auc

et

is

the

part

of

the

bath

tub

that

controls

the

water

flow

Overflow Drain: The overflow drain is located near the top of the bathtub and prevents the tub from overflowing.
Spout: The spout is the part of the bathtub where the water comes out.
Drain: The drain is the bottom part of the bathtub that allows the water to be drained out.
Skirt: The skirt is the decorative trim that covers the sides of the bathtub.
Handles: Also known as grab bars, are safety features that are installed in bathtubs to provide support and stability when entering and exiting the tub. They are typically made of metal, plastic, or rubber and are available in a variety of shapes, sizes, and colors.
Over

flow

plate

:

This

is

a

plate

that

covers

the

overflow

drain

and

prevents

water

from

spilling

out

of

the

tub

.
11. How do you take care of a bathtub?
Clean

the

bath

tub

regularly

with

a

non

-

ab

ras

ive

cleaner

Rinse the tub thoroughly after cleaning.
Avoid using harsh chemical cleaners or abrasive scrubbing pads.
Use a bath mat or non-slip mat in the tub to avoid slipping.
Repair any cracks or chips in the tub as soon as possible.
Seal the tub with a bathtub sealant to protect it from water damage.
Check the drain and pipes regularly for any blockages or leaks.
Make sure to dry the tub after each use to prevent the growth of mildew and mold.
12. What

is

a

bath

tub

shower

combo

?
A bathtub shower combo is a combination bathtub and shower unit. It typically consists of a bathtub with a shower head and a shower curtain or door. It is designed to provide the convenience of both a bathtub and a shower in one unit, allowing for a more efficient use of space in a bathroom.
You can choose a freestanding tub and a tub or shower faucet as a combination at etopcraft.com, which can help you quickly create a great spa experience.
About TopCraft
TopCraft, inc. is an American full-service kitchen and bath company. We specialize in kitchen and bathroom faucets, bathtubs, toilets and furniture. Our experienced and professional team is committed to providing the best quality products and services to our customers. We work hard to ensure that every project is completed on time and within budget. Our goal is to help you create a space that is as functional as it is beautiful. We take pride in what we do and work hard to ensure each client is completely satisfied with their new kitchen or bathroom.
Where to buy a bathtub?
You can shop for directly on our official website www.etopcraft.com. Quality assurance, budget-friendly, fast shipping, shipping from the USA.
Conclusion:
When it comes to creating a luxurious spa-like experience in your own home, nothing beats the TopCraft Tubs. This luxurious tub is designed to provide the ultimate in relaxation and comfort. With its sleek design and modern features, the TopCraft Tubs are the perfect addition to any home spa.